Gift Baskets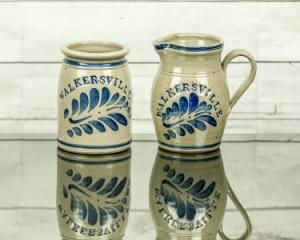 125th Celebration Walkersville Pottery
Abloom Original
Custom made hand-thrown Walkersville crocks and pitchers are quart sized. They make wonderful gifts and are lovely as a vase for flower arrangements. Made in Pennsylvania by Westerwald Pottery. 125th anniversary of Walkersville founding dates, 1892-2017, is added to our special edition pottery.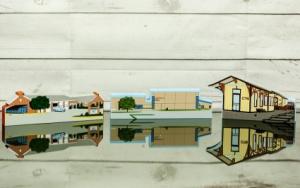 Walkersville Landmarks by Cat's Meow Villages
Abloom Original
Keepsake landmark images include: Saylors Hardware, Walkersville High School,Walkersville Middle School, Walkersville Volunteer Fire Co., Walkersville Southern Train Station, Walkersville UMC, Abloom Ltd., Rosebud Salve Bldg. in Woodsboro. Exclusive to Abloom, Ltd. Please specify your choice in special instructions area when placing on-line orders.